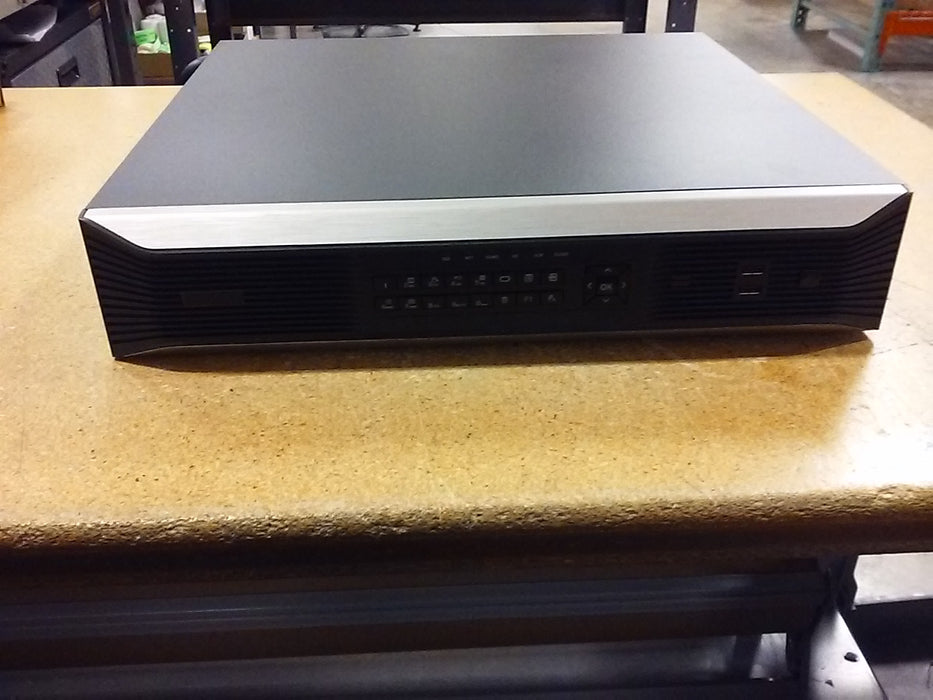 64 Channel 12MP NVR with RAID Protection and 8 SATA HDD Bays (UNVR8HDD64)
Good condition, used, has accessories. Cables are located inside the NVR. 
Support Ultra 265/H.265/H.264 video formats
64-channel input
Third-party IP cameras supported with ONVIF conformance: Profile S, Profile G, Profile C, Profile Q, Profile A
Support 2-ch HDMI, 1-ch VGA, HDMI at up to 4K(3840x2160) resolution
HDMI1, HDMI2 and VGA independent outputs provided
Up to 12 Megapixels resolution recording
Redundant power supply optional
2 decoding cards optional, up to 12-ch HDMI
Support HDD hot-swap with RAID 0, 1, 5, 6, 10 storage scheme configurable
8 SATA HDDs, up to 10TB for each HDD
Support 2 miniSAS Interfaces
Support 12V power output
ANR technology to enhance storage reliability when the network is disconnected
Support for cloud upgrade
This is a used product, so there might be some wear and tear. All used products on our garage sale have been tested for functionality, but it may not look exactly like the product in the picture. Also note that we cannot guarantee this will come with all of its original accessories. For more information about our used products, check out our
About Page
.