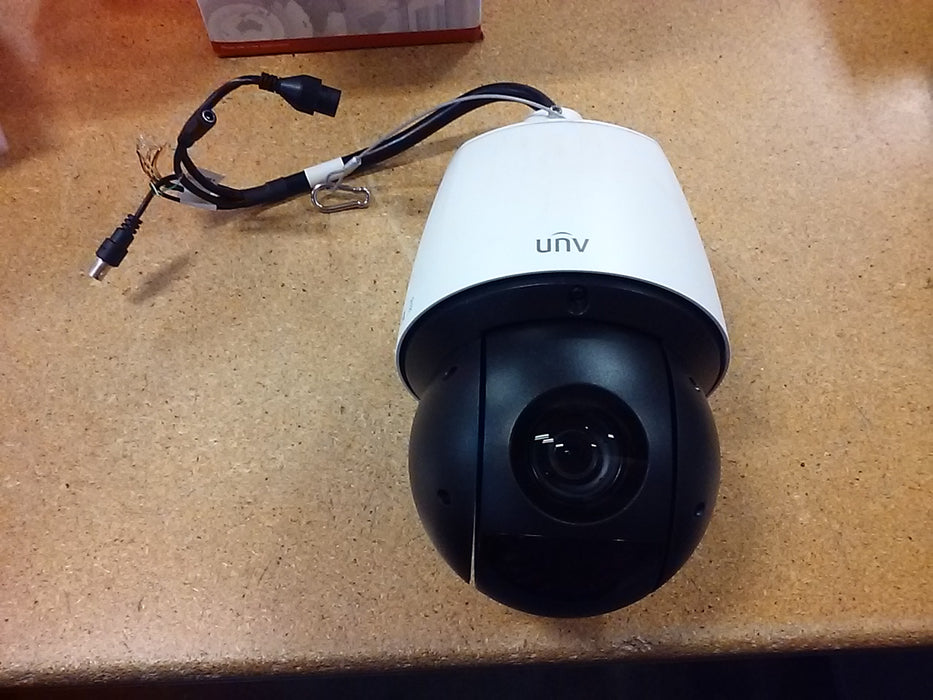 4MP Deep Learning IP67 Weatherproof PTZ IP Security Camera with a 25x Motorized Zoom Lens, AI Autotracking, and LightHunter Illumination Technology (IPC6424SRX25VF)
Average condition, used, has only the power cable for accessories (Not picture but it is in the box). Does NOT come with power supply or mount ring. The camera will need to be wiped down before use. 
This camera will come as is, no special requests will be made. 
The sleekest and most compact PTZ cam you've seen from Uniview yet! This camera packs more AI technology and smart tracking capability than any of its predecessors. It features AI-powered auto-tracking, face detection, and people counting. You can even add smart events to give these features unreal accuracy for data collection. This PTZ uses LightHunter technology to ensure ultra-high image quality, even in environments with low lighting. It utilizes Smart IR to give you an image at up to 328ft in the dark. Along with being feature packed, this camera has a streamlined design with a 360° endless pan, -15° to 90° tilt, and includes connections for an external alarm as well as audio.
This is a used product, so there might be some wear and tear. All used products on our garage sale have been tested for functionality, but it may not look exactly like the product in the picture. Also note that we cannot guarantee this will come with all of its original accessories. For more information about our used products, check out our
About Page
.