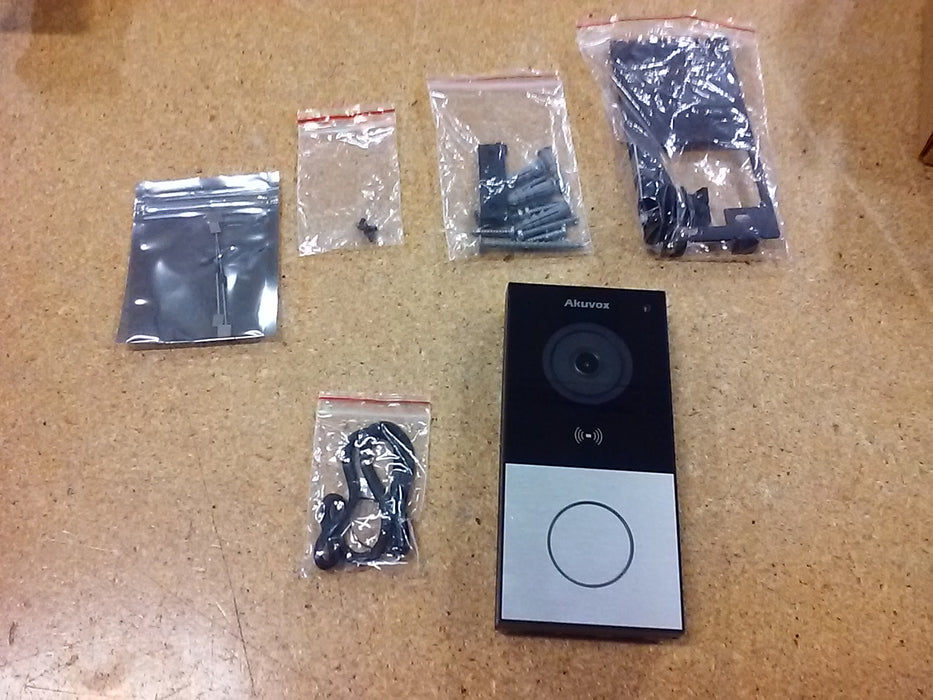 Akuvox Slim Doorphone Intercom and Proximity Card Reader with Bluetooth, Wi-Fi, and a Built-In 2MP Camera (E12W)
Good condition, used, has accessories. Does not come in the correct box. 
Real-time 2-way talk
Live camera viewing
Cloud or local based storage
Only compatible with 13.56 MHz credentials
Rated for outdoor use
Mobile App compatible
Integrated with any SIP device
This is a used product, so there might be some wear and tear. All used products on our garage sale have been tested for functionality, but it may not look exactly like the product in the picture. Also note that we cannot guarantee this will come with all of its original accessories. For more information about our used products, check out our
About Page
.