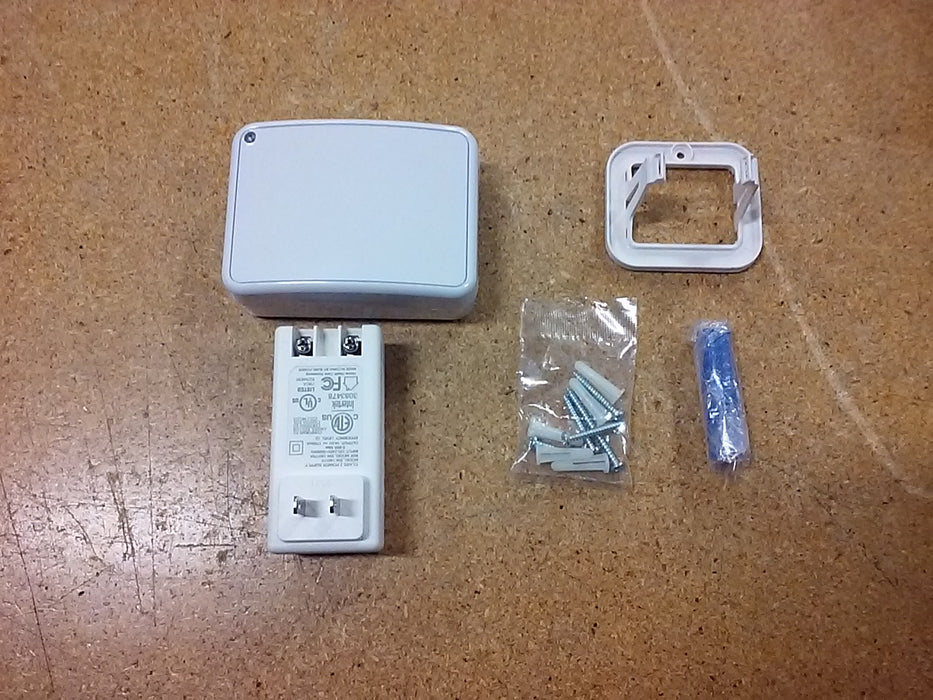 2GIG Wireless Indoor Repeater for GC2 and GC3 Control Panels (2GIG-RPTR1-345)
Good condition, used, has accessories. Repeater has some scratches and glue from mount. 
Repeats 2GIG signals on 345 MHz frequency
Plug-and-play, plug it in and it starts repeating
24-hour backup battery included
Repeat indicator in the signal eliminates "repeated signal storm"
Optional zone programming to supervise Tamper, AC Loss and Low Battery
This is a used product, so there might be some wear and tear. All used products on our garage sale have been tested for functionality, but it may not look exactly like the product in the picture. Also note that we cannot guarantee this will come with all of its original accessories. For more information about our used products, check out our
About Page
.