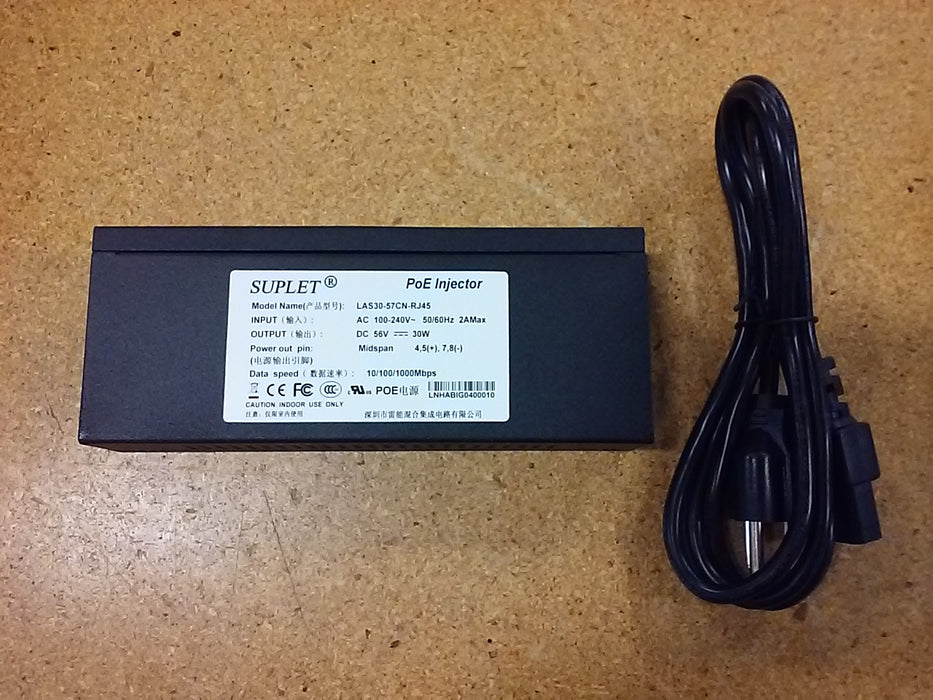 SUPLET Poe Injector (LAS30-57CN-RJ45)
CLOSEOUT!!! 
These PoE injectors are unused and all of the PoE Injectors come with a power supply and wrapped with bubble wrap for protection. 
AC 100-240V~ 
50/60 Hz 
2AMax
DC 56V 30W 
Midspan: 4,5(+), 7,8(-) 
This closeout item is a brand new product that's never been opened before. This could have been a discontinued product, some of our overstock, or something that we got from a supplier at a smoking deal that we're passing on to you. Act now, because as soon as we're out of stock, these deals are gone forever.