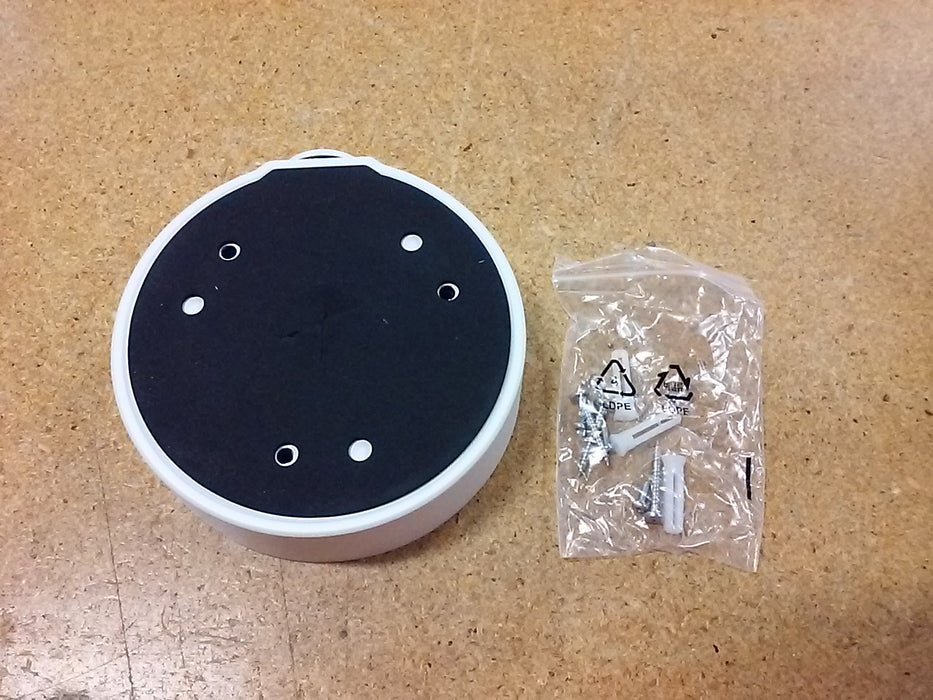 Junction Box for Fixed Lens & Motorized Turrets (TRJB03HIN)
This bundle of 3068s are coming as is. There are 21 mounts and most of them will look like the two picture below. They do not come in the original boxes and they DO NOT have screws. 
THIS BUNDLE IS NON-REFUNDABLE. 
CAMERAS THAT WILL WORK WITH 3068'S:
PRIME/EASY series - IPC353X
IPC323X series
PRIME/EASY series - IPC363X
PRIME series - IPC361X S/E
Mini PTZ series - IPC64XX
PRIME/EASY series - IPC353X
IPC363x SS\SA\SB series
IPC363x SE series
814 fisheye
815 fisheye

Dimensions: 126mm*36mm (4.96" x1.42")
Weight: 0.24kg(0.53lb)
Material: Aluminum alloy
This is a used product, so there might be some wear and tear. All used products on our garage sale have been tested for functionality, but it may not look exactly like the product in the picture. Also note that we cannot guarantee this will come with all of its original accessories. For more information about our used products, check out our
About Page
.