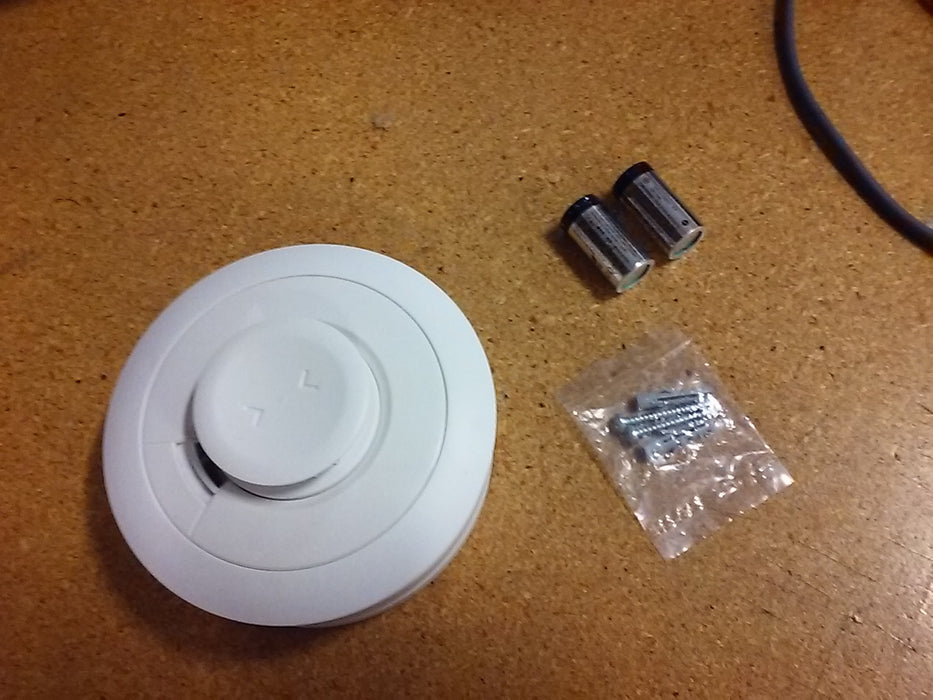 2GIG eSeries Wireless Smoke & Heat Detector (2GIG-SMKT8E-345)
Good condition, used, has accessories. 
Designed to provide fewer nuisance alarms from cooking
Designed for today's homes containing more synthetic materials
Optical smoke detection chamber
Automatic bi-directional drift compensation provides more accurate smoke triggers
UL268 7th Edition compliant
This is a used product, so there might be some wear and tear. All used products on our garage sale have been tested for functionality, but it may not look exactly like the product in the picture. Also note that we cannot guarantee this will come with all of its original accessories. For more information about our used products, check out our
About Page
.