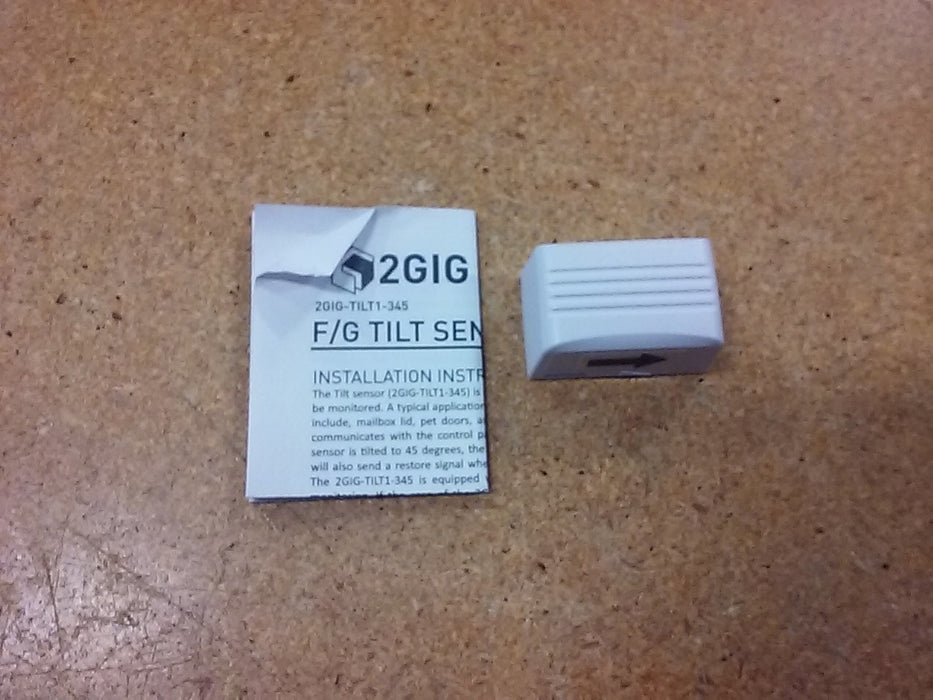 2GIG Wireless Tilt Sensor (2GIG-TILT1-345)
Average condition, used, only comes with the sensor; no mount. 
Wireless Tilt Sensor
Sensor transmits alert when tipped 45° off vertical
Restore signal sent when sensor returned to less than 45°
Requires GC2 panel firmware revision 1.14 or higher
Long life lithium battery included
Screw, adhesive mount hw. included
This is a used product, so there might be some wear and tear. All used products on our garage sale have been tested for functionality, but it may not look exactly like the product in the picture. Also note that we cannot guarantee this will come with all of its original accessories. For more information about our used products, check out our
About Page
.