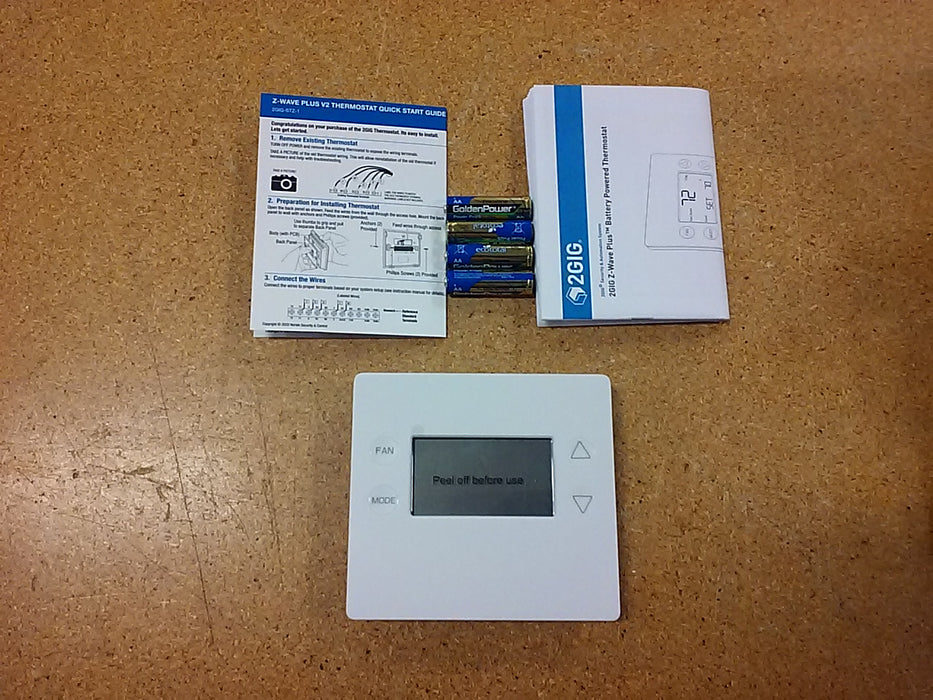 2GIG Z-Wave Thermostat (2GIG-STZ-1)
 Good condition, used and could be a tied to an account. Missing screws and anchors.  
700-series Z-Wave Plus support – Longer range wireless capability
Humidity sensing and control
SmartStart Support
S2 authentication security
Can be powered by an HVAC system's 24VAC "C" wire
This is a used product, so there might be some wear and tear. All used products on our garage sale have been tested for functionality, but it may not look exactly like the product in the picture. Also note that we cannot guarantee this will come with all of its original accessories. For more information about our used products, check out our
About Page
.