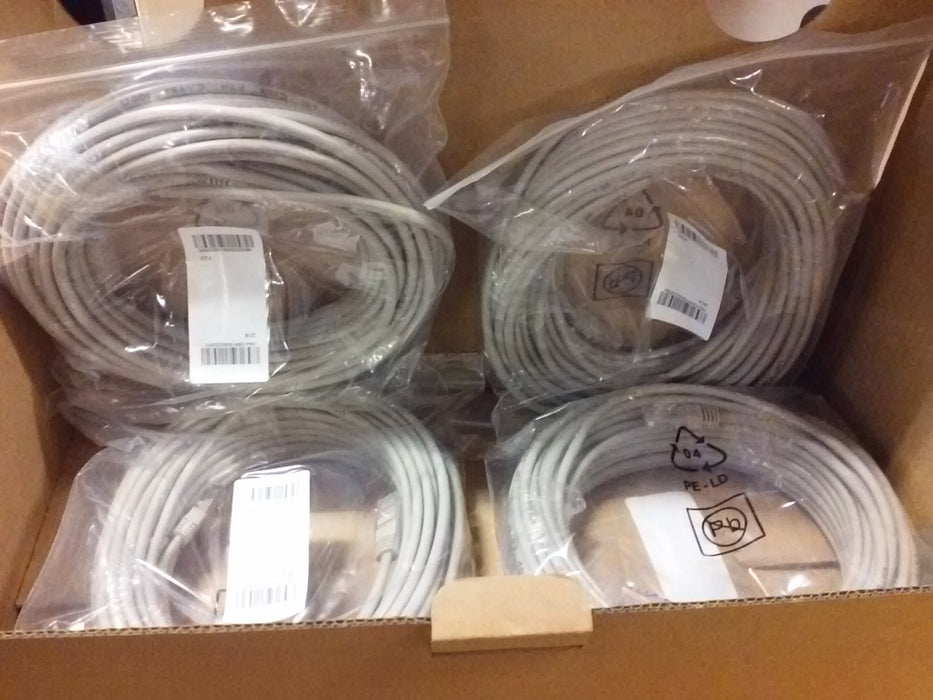 All-in-One Video Surveillance Kit Complete with 6 4MP Turret Cameras, an 8-Channel NVR, Hard Drive, and Cables (EK-X1P8T46T2)
Good condition, used, has accessories. HDD comes preinstalled. Some of the cameras were used and the HDMI cable was used. 
Complete all-in-one video surveillance system 
6 4MP HD Turret Cameras
1 8-Channel NVR
1 2TB Hard Drive comes pre-installed
1 Cat5e Ethernet Patch Cable
6 long distance Cat5e Ethernet Cables
Human body detection
NDAA-compliant
This is a used product, so there might be some wear and tear. All used products on our garage sale have been tested for functionality, but it may not look exactly like the product in the picture. Also note that we cannot guarantee this will come with all of its original accessories. For more information about our used products, check out our
About Page
.