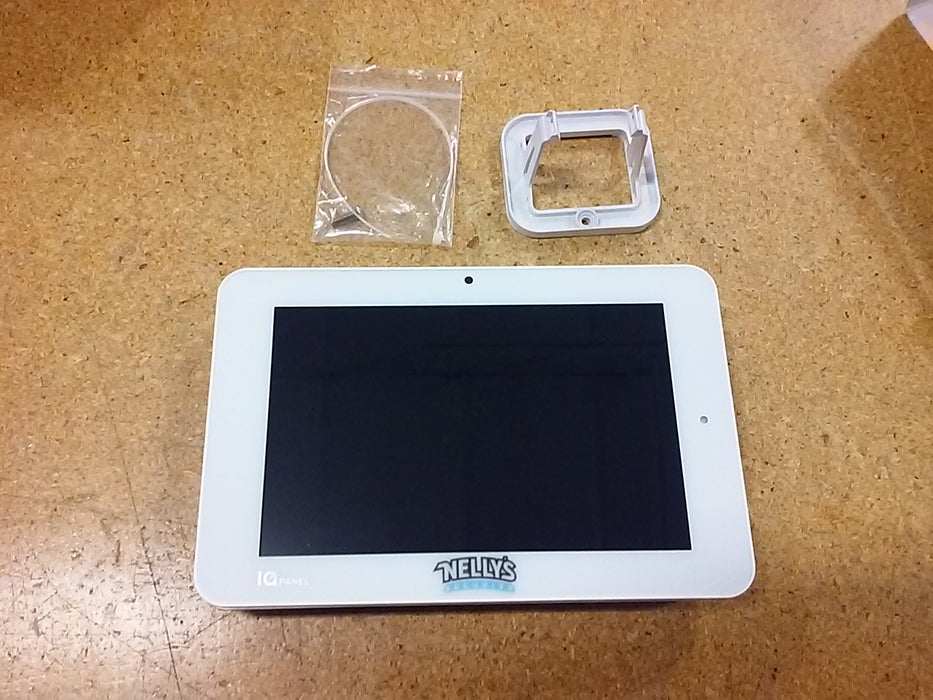 Qolsys IQ Remote for IQ Panel 2+ Security and Smart Home Platform (QW9104-840)
Used at Nellys for testing/demo videos. Branded with the Nellys logo. Does not come with the power supply or wall mount. 
Remote panel for IQ Panel 2+ alarm system
7" touchscreen for an easy, consistent experience
Today's weather with 4-day forecast
Photoframe screensaver
Full Z-Wave Control (Lights, locks, thermostats, garage doors, etc)
Built-in panel 5 MP camera with disarm photos
Over the air software updates keeps your IQ Remote updated with the latest features
Chimes mirror the IQ Panel to let you know when doors or windows open, or doorbell rings
Emergency panic (police, fire, medical) easily accessible from the home screen
Pair up to three using IQ Panel Access Point or Home Network
Table stand included
The IQ Remote connects with the IQ Panel 2 Plus and IQ Panel 2 on software version 2.3.0 or higher
This is a used product, so there might be some wear and tear. All used products on our garage sale have been tested for functionality, but it may not look exactly like the product in the picture. Also note that we cannot guarantee this will come with all of its original accessories. For more information about our used products, check out our
About Page
.