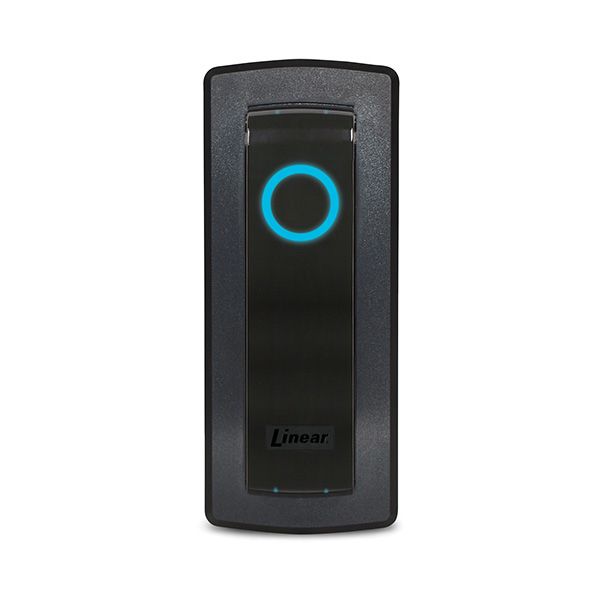 Linear BluePass 2-in-1 Multi Tech Card and Blue Tooth Cell Phone Reader For Access Control
BLE (Bluetooth Low Energy) Compatible.
Bluetooth and Proximity reader combo.
Compatible with most HID 26 to 37 bit 125 KHZ credentials.
Tired of people losing their prox cards? Use their Cell Phones as credentials instead! No one loses their cell phone!
RFID Proximity Wiegand based 26 to 37 bit interface/ output
Weather proof IP65
Voltage: +6-16 VDC at the reader. 12VDC power supply is recommended.
Operating temperature: -40° F to 149° F
User your smartphone as access card.
Includes single gang style adapter plate. Can be mounted either single-gang or mullion mount configuration.
This closeout item is a brand new product that's never been opened before. This could have been a discontinued product, some of our overstock, or something that we got from a supplier at a smoking deal that we're passing on to you. Act now, because as soon as we're out of stock, these deals are gone forever.