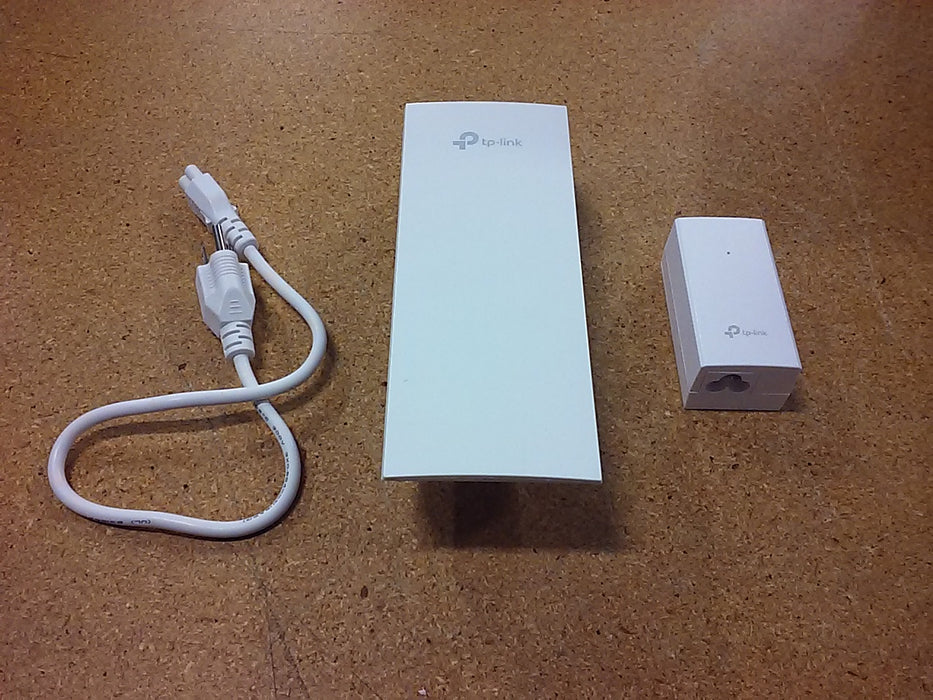 TP-Link Pharos Outdoor Long Range Wireless 2.4GHz Dual-Polarized Directional MIMO Antenna (CPE210)
Good condition, used, has accessories (some are missing the mounting straps). There is writing on the back of the wireless adapter. 
Each of the adapters are set back to original default. Most of them are not in the correct box, which is stated on the outside of the box. 
-----PRICE IS SET FRIM AND NON NEGOTIABLE-----
Built-in 9dBi 2x2 dual-polarized directional MIMO antenna
Adjustable transmission power from 0 to 27dBm/500mw
System-level optimizations for more than 5km long range wireless transmission
TP-LINK Pharos MAXtream TDMA (Time-Division-Multiple-Access) technology improves product performance in throughput, capacity and latency performance, ideal for PTMP applications
Centralized Management System – Pharos Control
AP / Client / AP Router / AP Client Router (WISP) operation modes
Passive PoE Adapter supports up to 60 meter (200 feet) Power over Ethernet deployment and allows the device to be reset remotely
This is a used product, so there might be some wear and tear. All used products on our garage sale have been tested for functionality, but it may not look exactly like the product in the picture. Also note that we cannot guarantee this will come with all of its original accessories. For more information about our used products, check out our
About Page
.